The new NARS blush for Holiday 2010 has some serious Sex Appeal.  Now, I wasn't looking forward to this blush, as many people have reported that it is so sheer it's practically invisible.  However, I found that it showed up quite well on me, more so than even the pictures indicate because the light balance of my camera kind of washed me out.  It is definitely a sheerer blush, which means that depending on your undertone you may get a different shade than I achieved.  I have a relatively strong yellow undertone, so my result was a solid peach color, perhaps similar to NARS Gilda very lightly applied.  If you have pink undertones, my spidey senses tell me that you may have a more pink result.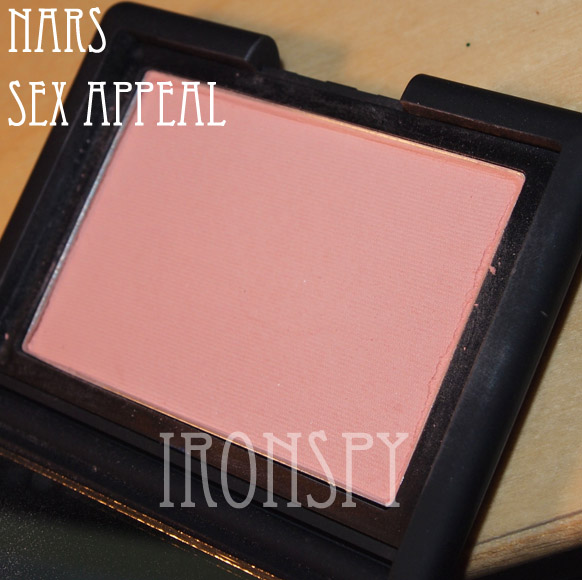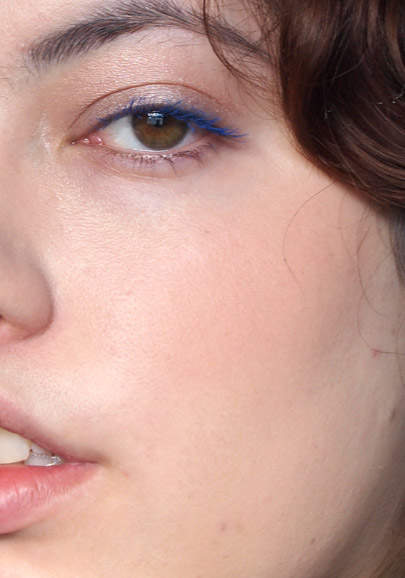 Sorry for the yeti brows (I haz a tweezer lazy), but these were the best pictures I could get of it with my camera.  Remember, it shows up even more in real life.  I will say that I couldn't recommend this for anyone who is darker than perhaps NC35.  However, I'm relatively pale (NC15/20) so I love it!
Vital Stats
Price: $26
Shade: Light peach on me, pink tones may pull on those with cooler undertones.
Finish: soft matte
Limited Edition?: I'm pretty sure it's perm! Yay!