One of the 3 polishes for Chanel Fall 2011, Graphite ($25/.4oz) is a deep shimmery pewter shimmer with a bit of gold shimmer added in as well.  It's pretty opaque in 2 coats, which is what is shown in the swatches.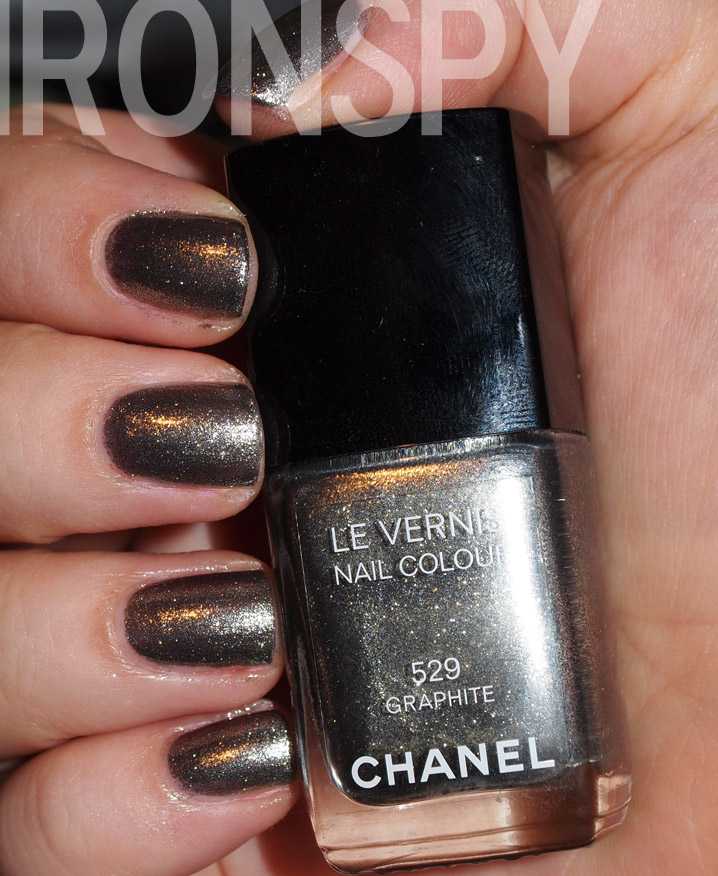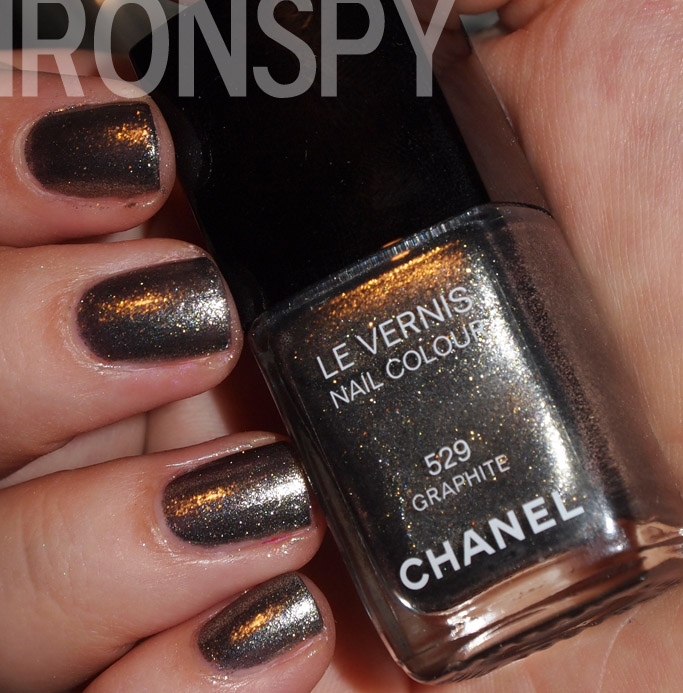 Inside with Flash
Direct Sunlight (pay no attention to the cat hair on my ring finger lol)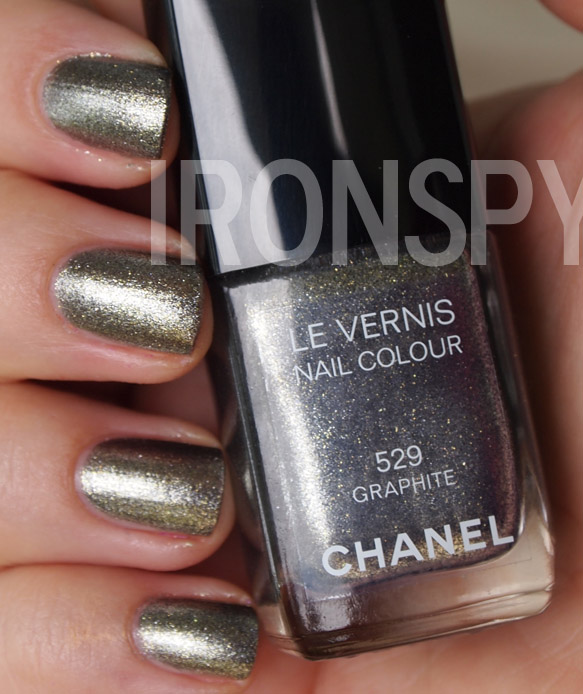 Overcast Natural Light
Beautiful! You can really see in the last one the tinge of green it has in some lights.  Unfortunately, Graphite along with Peridot (which is the true stunner of the collection IMO, swatches soon to come) are limited edition.  I believe that the third polish, Quartz, is permanent.  Why do they make the ugliest one permanent??