Well, I really don't have much to say for this one, considering the pictures can do most of the talking for me.  Chanel Peridot ($25/.4oz), limited edition for Fall 2011,  is amazing.  So amazing that I'm considering spending another $25 for a backup of this baby.  Peridot is a slightly frosty (but not overly so!) metallic green/gold duochrome.   It seems in direct light it's mostly gold, but in shade it leans more green.  Since it is slightly frosty it also is slightly brush stroke-y, but with careful application those can be minimized.  I used two coats in these photos and it was very opaque.  Please ignore my dry cuticles (today was heavy on the hand washing) and remember, all images are clickable for full size. Really, click them to see Peridot in its full glory.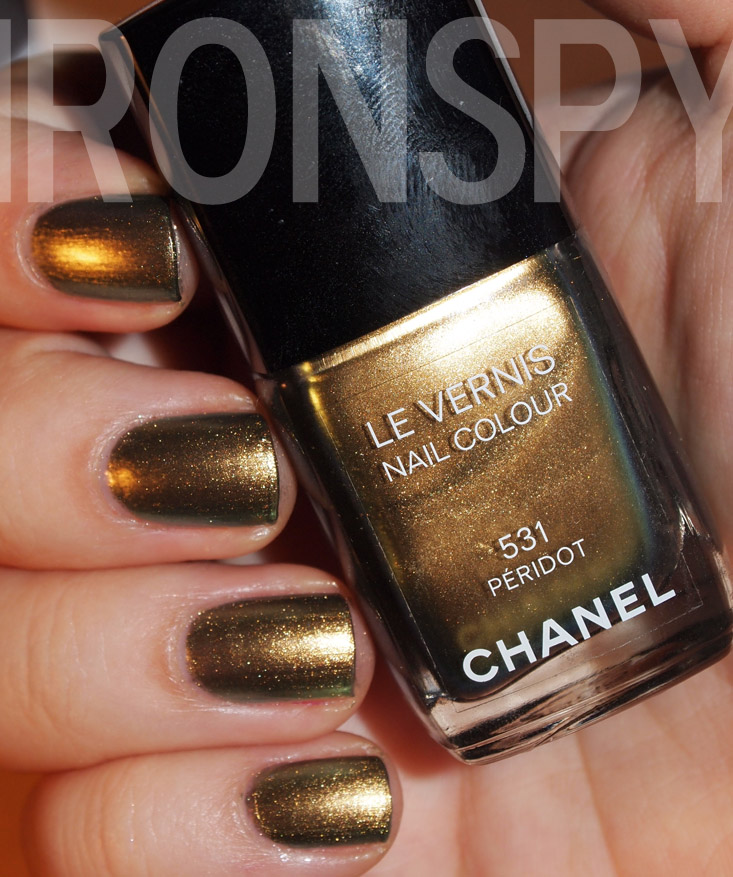 Indoors, Flash
Indoors, Flash
Outdoors, Direct Sun
Outdoors, Shade
Outdoors, Shade
Outdoors, Setting Sun
Are you dying? I'm dying.  So yeah, when this finally gets to my local counter (I ordered these from Chanel.com when they had free shipping), I'm totally getting a backup.