Chanel Rouge JC ($43/.140z) is a limited edition blush and part of the Collection Byzance de Chanel.  This collection is available for a short time in select Chanel boutiques and online on Chanel.com
The shade is a neutral slightly pink-toned red with small shimmer.  The shimmer doesn't really show on the face when worn.  This baby is PIGMENTED like woah.  I used one dab with a small stippling brush (MAC's 188) for each cheek.  The baked Chanel blushes do offer less product for the price, .14oz versus .21oz non-baked.  However, with this one, you need so little product it really doesn't matter.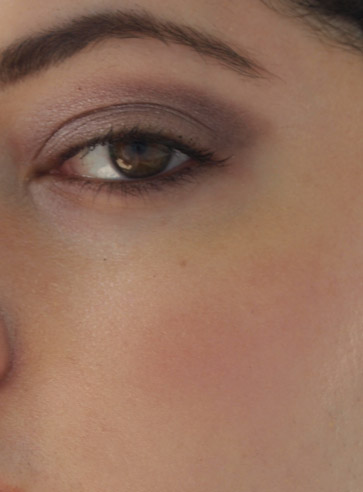 My makeup looks a little rough here, but this was after 6 hours in 91 degree humid weather.  So all in all, still pretty good!  Anyway, you can see how it still looks natural when applied lightly.  My only gripe with Rouge is that my pan is slightly loose in the plastic case, making me worry if it's going to fall out.  But even with that, I'd definitely buy again!