In my last Sephora order, I tossed in the last two Fresh Sugar Tinted Lip Treatment ($22.5/.15oz) balms I was missing.  I thought I'd post them all together here so you can see the colors available.  The shades currently available are Fresh Sugar Passion (sheer neutral red), Fresh Sugar Plum (sheer neutral-leaning-cool berry), Fresh Sugar Rose (sheer pinky rose), and Fresh Sugar Honey (sheer, warm nude).  They are sheer but all four definitely show up on my lips.  The sheerest one is probably Sugar Rose, just leaving a slight pinkish tone.  The level of pigmentation in your lips will definitely determine how well these show up.  If you have very pigmented pink lips, then you could probably pass on Sugar Rose.  All of them are pretty moisturizing, and have an SPF 15 which I love.  They also have a clear one available if you just want the moisture/SPF and no tint.  All 4 share the same light citrusy scent that I love.  I will probably repurchase all of these, except possibly for Sugar Plum.  It leans a hint cool and I prefer berries that pull more red.  In fact, Clinique's Almost Lipstick in Black Honey is very similar to Sugar Plum, except for the fact that it has more red tones.  Anywho, on to swatches!
Family Portrait!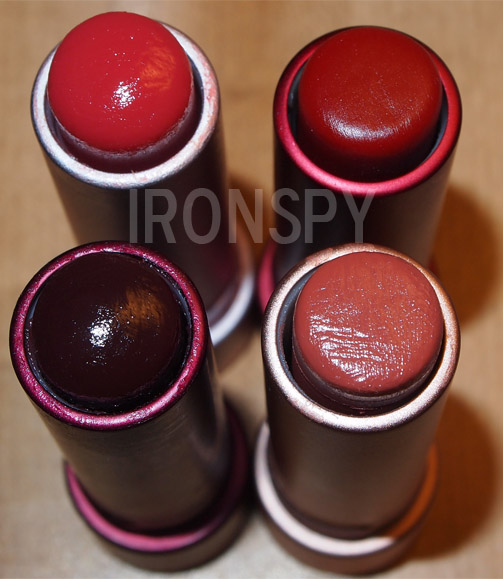 Clockwise from top left: Rose, Passion, Honey, Plum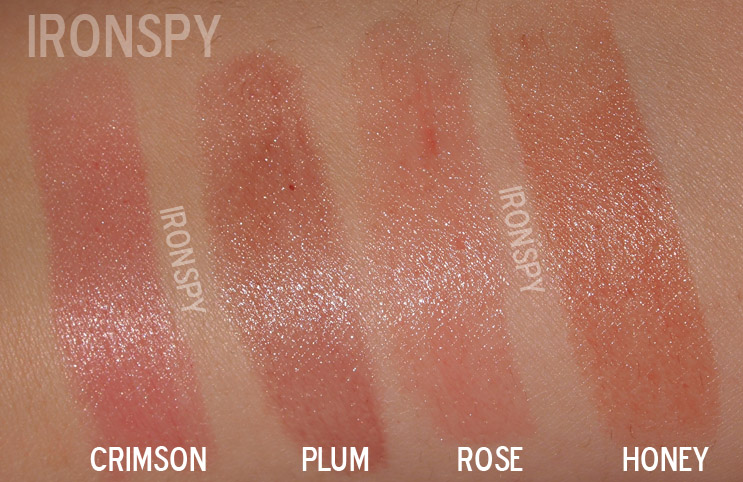 Swatches in Sun (I mislabeled Passion here as Crimson, oops!)
Swatches in Shade (I mislabeled Passion as Crimson again – Crimson is totally a better name!)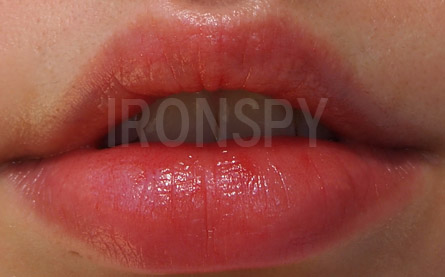 Sugar Passion
Sugar Plum
Sugar Rose
Sugar Honey
I love these for both winter and summer, and I hope you do too!