Released a part of the limited edition Night Series collection, Night Porter is a blackened green with tons of green shimmer and sparser gold shimmer.  I think this one is my favorite of the four polishes, I looove blackened greens.  The formula was really good, perhaps a little thick, but I got great even coverage in two coats.
CLICK for full size!! Can really see the gold shimmer in the sun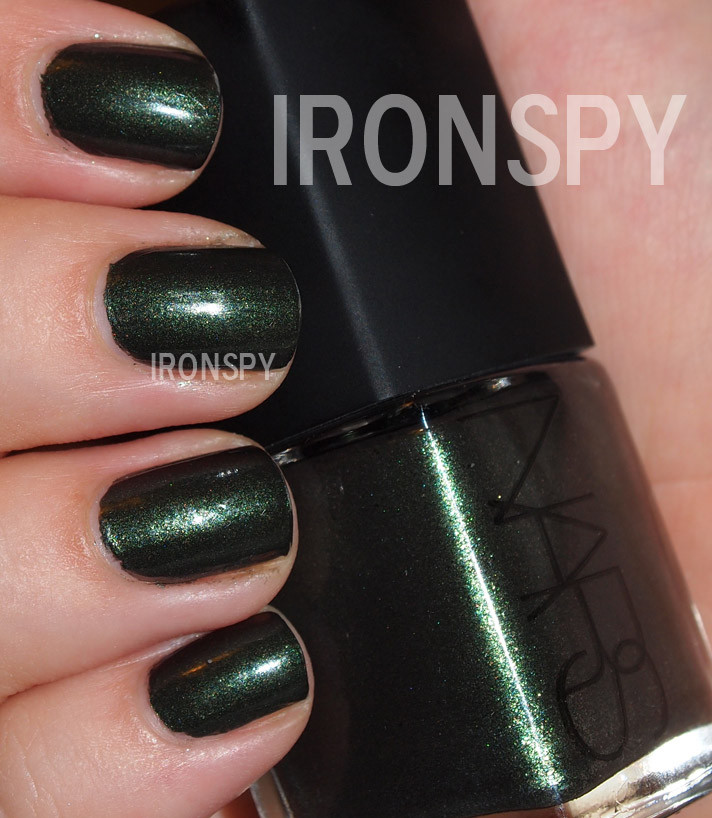 CLICK for full size!! Flash. Excuse the tip wear, this was after a long day of errands!
Love this one!  I will review the remaining two in the series shortly (see my review of Night Rider here).