As soon as I saw the limited edition NARS Night Series polishes (.05/$17 each), I knew I had to have them all.  There are four of them: Night Breed, Night Flight, Night Porter, and Night Rider, and they correspond color-wise to their eyeshadow counterparts.  Today I am sporting Night Rider and I thought I'd take a few pictures.  Night Rider is a very shimmery lilac.  It has silver, blue, pink shimmers that are visible in sun.  I'm wearing 3 coats here, but I think I could've gotten away with 2.  Hope you enjoy!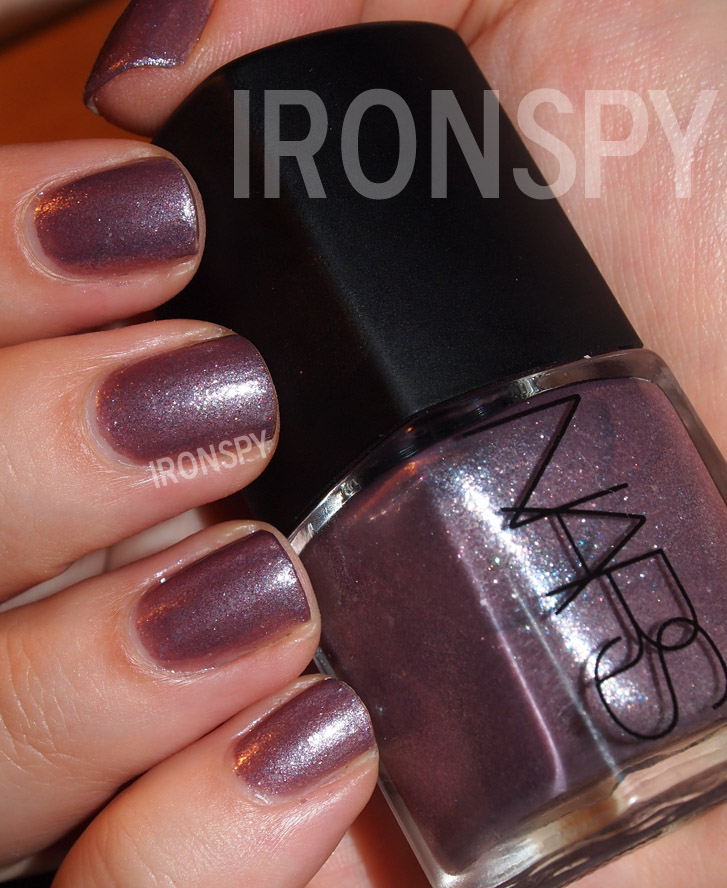 CLICK for full size!!
CLICK for full size!!